Why Join The SSP?
We are determined to make Scotland a socially just place for all.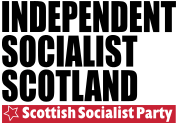 Becoming a member is easy and simple. By joining the SSP, you will be affirming your commitment to improving society – to advancing the goals of socialism, to putting people before profit, and helping to shape and improve Scotland's socialist party.
We have stood for an independent socialist Scotland since our inception in 1998, as an essential part of working class liberation. We were proud participants in Yes Scotland.
We stand up to the powerful Scottish establishment on behalf of this country's working class majority and promote progressive, fair and just political change.
We reject the neo-liberal economic model and brutal dog eat dog greedy politics so worshipped by the mainstream parties - which bring life sentences of poverty and inequality across the country.
What's expected of me?
While we have no wish to prescribe any member's level of involvement, membership can be active: attending branch meetings, establishing and maintaining branches and fundraising. We also regularly participate in direct engagement with voters - plenty of public meetings, street stalls and canvassing.
Furthermore, activists give a good deal of their time to their fellow members to develop one another's talents and political skill. Even small contributions from membership goes a long way to building a party that is not and will not be funded by big business.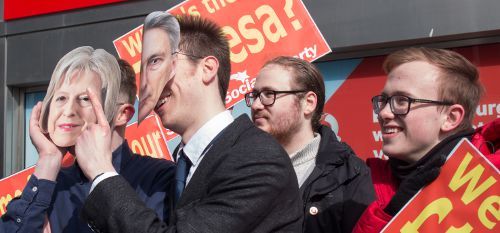 Deepening the understanding of all members of socialist ideology is a key part of party life. We encourage the socialist education of our members, plus campaigning action.
We are growing rapidly post-referendum, in a newly enriched and politicised country. We're very happy with your passion at letting us know you want to change the world for the better; for people, not profit.